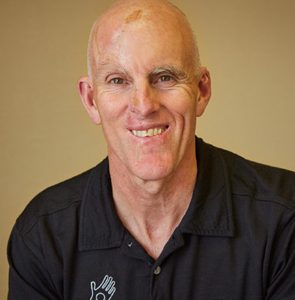 As one of the Windsor Physio Partners, Neil has a comprehensive background in musculoskeletal physiotherapy and has been working in private practice since 1983. His qualifications include a Diploma in Physiotherapy and he is a registered acupuncturist. Neil is also a registered Hand Therapist.
Neil has had considerable experience in providing physiotherapy for sports teams. He was the All Blacks' physiotherapist in 1986, and the winning 1987 World Cup team. He was the Southland Stags' physiotherapist for 13 years and also looked after the NZ Secondary Schools' Team for four years. Neil then moved on to physio the Southern Sting Netball team for the length of their existence from 1998-2007.
These days Neil is putting some more time into his own sporting pursuits and is a keen track and road cyclist.
Married to Trish and has three daughters who have all finished their secondary schooling.
Contact us